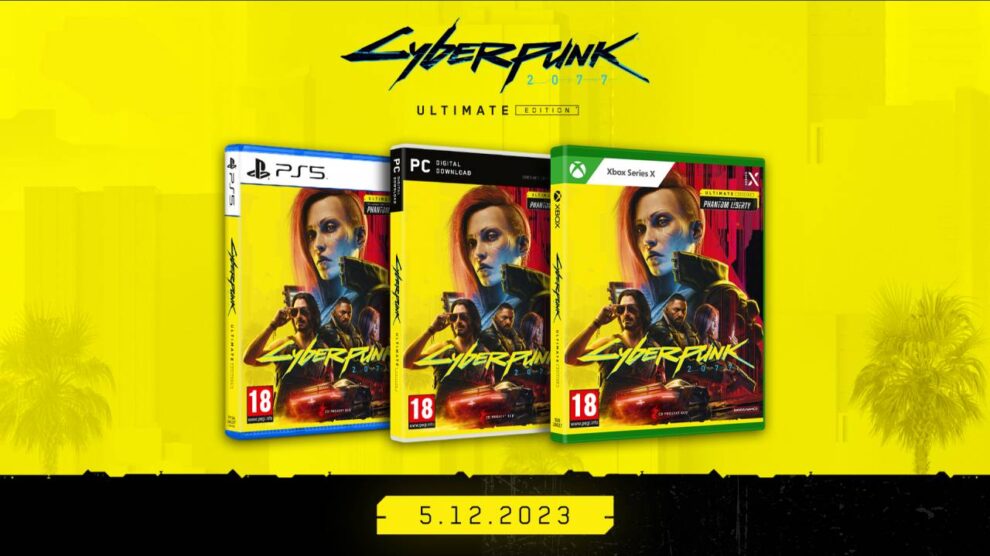 While this news is probably not that important to most readers here as you'll likely have everything already, CD Projekt has announced the Cyberpunk 2077 Ultimate Edition.
This edition, which releases on 5 December, includes all the updates to the game as well as the Phantom Libery expansion which has proved a massive hit.

This new release is the perfect way to experience every story of the dark future; it also contains the free Update 2.0, which overhauled many of the game's systems, introducing dynamic skill trees, high-octane vehicle combat, and enhanced enemy and police AI — as well as adding new weapons, vehicles, and clothes. The release is bolstered with a set of previously released digital goodies available as part of the "My Rewards" program, available to all who register.
Cyberpunk 2077: Ultimate Edition will be available for purchase digitally on December 5th. The physical version's release is planned to start on December 5th in select markets through local distributors.
Some fans may be a little disappointed there's nothing new or collectible in this edition but this is squarely aimed at gamers who are yet to jump in.