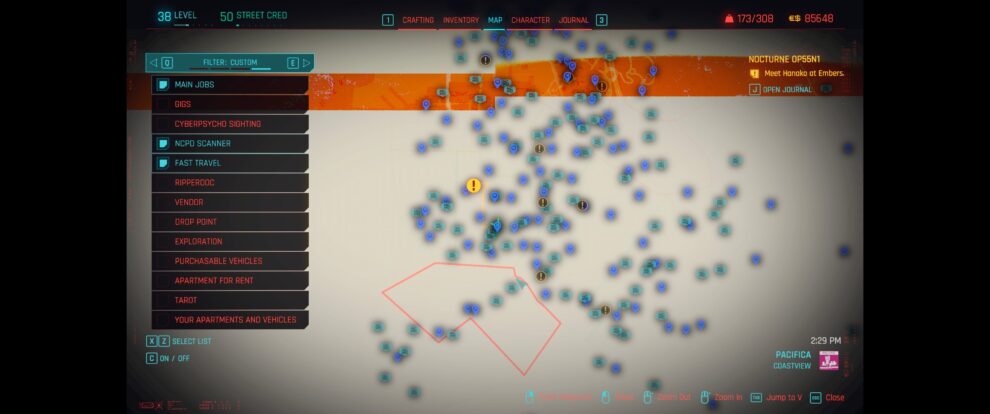 A weird distorted map anomaly has appeared with the 522.25 GeForce Nvidia drivers and the in-game map as you can see from the picture.
CD Projekt suggests the following course of action to fix this problem and it's a matter of rolling back your driver versions.
Distorted Map Fix
If you have installed GeForce drivers version 522.25 and experience an issue where the in-game map looks distorted and is unreadable, try rolling back to the previous version of the Graphics Drivers:
  Download an older driver for your GPU (e.g. 517.48)  using the following link https://www.nvidia.com/Download/Find.aspx?lang=en-us, but don't install it yet.
  Download Display Driver Uninstaller from this link -> https://www.guru3d.com/files-details/display-driver-uninstaller-download.html and run it to remove previous versions of drivers.
  Clean install drivers that you've downloaded in step 1.