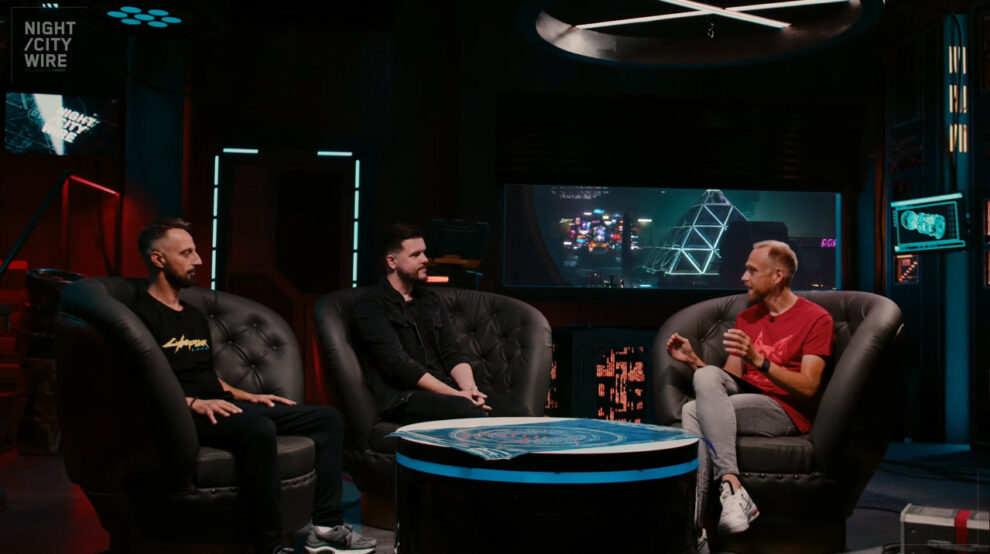 The latest Night City Wire was held this afternoon digging deeper into the Phanton Liberty expansion. It's time for another Night City Wire recap.
The show kicked off with a new CGI trailer featuring Idris Elba and it was a real cracker of a trailer that takes place seven years before the Phantom Liberty.
Idris popped up in real life to tell us about his character Solomon Reed and explains what's happening in the trailer.
The big news from this stream was that the 2.0 update will be released on 21 September and there's a quick date reveal trailer:
Next up was a discussion on the expansion's music and new radio stations. The soundtrack for the expansion has been released right now on all streaming services.
Music and Radio
The three new radio stations are:
Dark Star – Moody dark station music. A dark dystopian sound. Idris Elba created two tracks on the station.
Growl – Unique tracks from the community
Impulse – This is Idris Elba's DJ set with unreleased tracks.
Next up was a section showing how Growl FM came about with words from members of the studio as part of a doc.
Dawid Podsiadlo was next on screen showing the recording of his song for the game unsurprisingly called Phantom Liberty.
Gameplay
This section quickly recapped the perk changes in 2.0 and the thinking behind the changes and the new Relics. Most of this was discussed in the last developer chat.
Three builds were shared as examples. A build planner has been released ahead of the 2.0 update which will allow you to experiment with all the new changes.
Bullet time ninja – Blades and leaping
Hack-N-Slash Netrunner – Hacking, stacking four hacks, nanowire with physical damage
Savage Slugger Solo – Close melee combat.
Watch Night City Wire
The stream was quite short so that's it for this Night City Wire recap. We'll be busy this week updating various sections of the site ahead of the Phantom Liberty launch so watch out for those and thanks for your feedback and support.
I will say that what has been shown is very impressive and this is one expansion that looks unmissable this year.