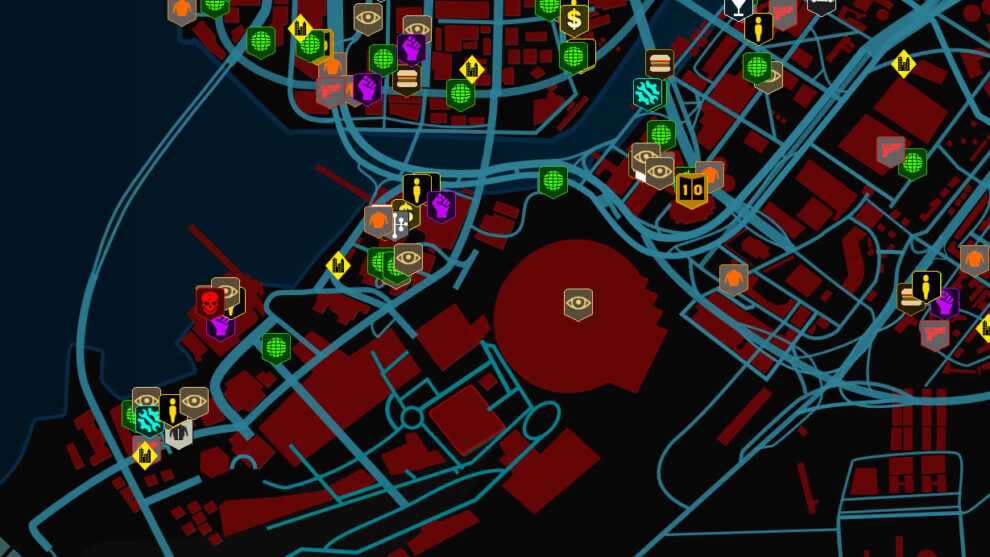 This afternoon we have updated the Cyberpunk 2077 Phantom Liberty Interactive Map. We've been busy pouring over the updated 2.0 map which includes the Phantom Liberty Dogtown section.
The map has had a few updates since the 2.0 launch with new iconic weapons and vehicles. As we venture into Phantom Liberty over the next few days we'll be adding more landmarks and objects as we come across them
As with the original map, if you find anything we missed then please let us know and we'll get it added as soon as possible. You can share coordinates/link to whatever you find by right-clicking on the map and then pasting them in the post. If you have a shot, then add it too as it helps other players.
To add feedback and things you have found, post it in this thread.