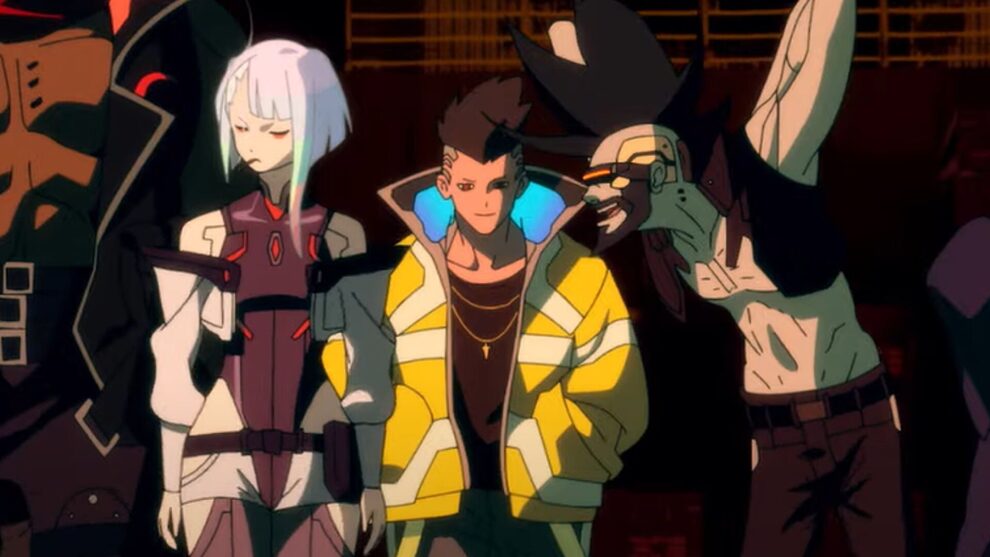 The launch of the Cyberpunk Edgerunners update alongside the launch of the new Anime Netflix series has given the game a massive boost.
Since the launch of the update, the Steam concurrent players has increased massively with Cyberpunk now sitting firmly in the top 20 of all games on Steam.
The game is having a bit of a revival at the moment beating out titles such as Elden Ring and Dead by Daylight. There's obviously a real hunger to revisit Night City. As of writing, there are around 34,000 players in the game.
With the game now on a solid footing on all platforms, and an expansion still to come, CD Projekt must be pleased with the timing of the Edgerunners release.
Is Edgerunners any good?
I've only managed to get the first episode of Edgerunners in this week on Netflix but it was extremely enjoyable and very well done, and I am not a massive Anime fan compared to most I'm sure. As a Cyberpunk player who has spent so much time in the game and mapping the world, it was fantastic to see the game locations in Edgerunnners. Even the simple incoming call sound appearing in the anime made me want to get right back in game ASAP. Edgerunners is really worth your viewing time.
With all that in mind, it's not surprising we are seeing a boost in the numbers and it's well deserved. A lot of love went into Cyberpunk 2077 but the launch was not good at all.
This week I've been adding videos to the Youtube channel for new item locations and also getting a few of the straggling Gigs completed in-game in the process. It was great to be back in the city after a bit of a break and there will be more added to the map from the Edgerunners series shortly so you know where some of the show's locations are for reference.